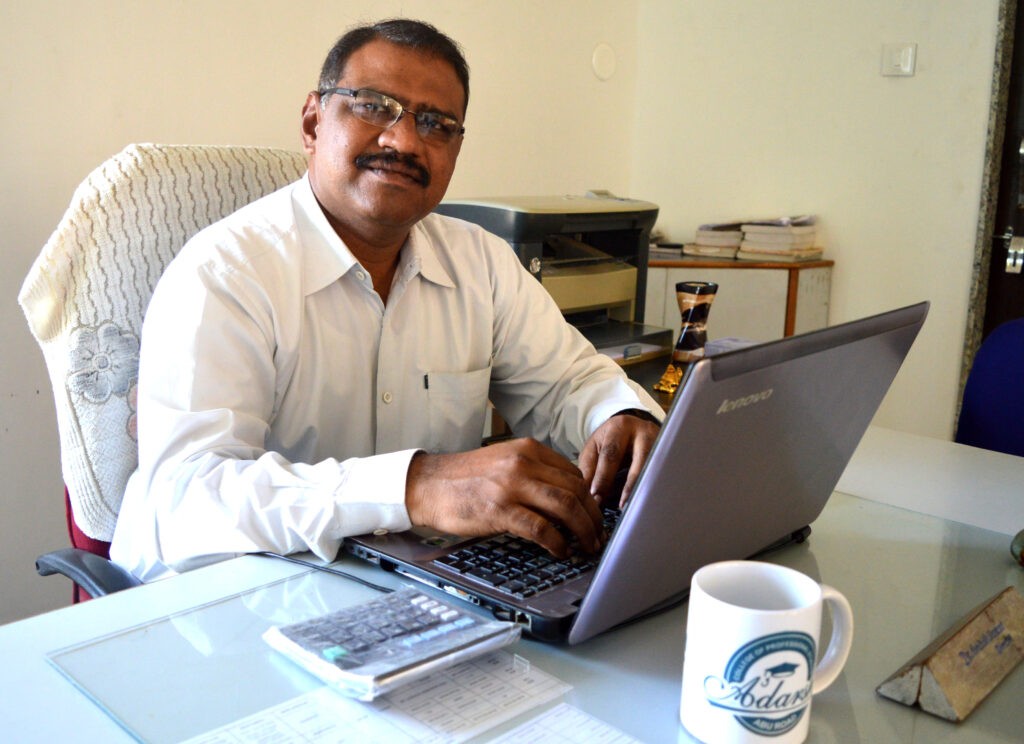 The name ADARSH was introduced in 1998 with the primary objective of Making Computers understandable and bring benefits of Information Technology to common people with the name ADARSH COMPUTER EDUCATION CENTER. 
Since 1998 , ADARSH is providing professional and quality education with Govt. certification for covering the demand supply between the unemployed manpower & requirement of the country in the various sector.
To provide best facilities and professional environment, ADARSH College is started in 2011 under the aegis of ADARSH SHIKSHAN TRUST , ABUROAD founded in 2010 for the purpose of exploring and improving the status of Professional Education as well as the welfare of needy people.The College is all set to bring out the potential within each student and provide proper guidance . 
 The college provides full support to improve their communication skills, critical thinking abilities, moral values and sense of responsibility. 
All efforts are made to improve the creativity and problem solving abilities of the students so that they can contribute their best to the society and the country.
The infrastructure has been developed with most modern equipment; provisions have also been made to upgrade the same keeping pace with the technological advancements of the time.
ACPS has a team of highly qualified, experienced and dedicated faculty who devote their time not only to teaching but also for the overall development of the students. Further, faculty from other renowned institutions are invited to deliver guest lectures to help augment their studies beyond syllabus. We are confident that the students passing out from this college will be technically sound, confident and have good leadership skills.I wish all the best to all the prospective students."