Industrial and Future Guidance Tour to Rajkot sponsored by MARWADI UNIVERSITY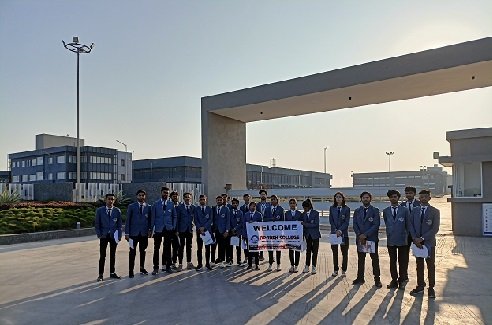 Introduction about the tour :
The International Society for Krishna Consciousness, located in Bangalore, operates the Akshaya Patra Foundation as a non-profit trust. In India, it manages the midday meal programme.
Within the grounds of Bangalore's Iskcon Temple is where the Akshaya Patra Foundation's primary kitchen is situated. Following a brief introduction of The Akshaya Patra Foundation and the charitable work it undertakes for the less fortunate, students participated in a Q&A session. After that, we went to the temple and sought Lord Krishna's grace. They then had the chance to explore the kitchen and learn about its design, fundamental functions, and other quantitative elements. After the visit to their kitchen, they were given information about a spiritually-based personality development programme.