Duration = 3years

Eligibility = 10+2 with 48% marks in any stream


BCA is a 3 year undergraduate program in Computer applications. It is a degree course offered by many universities and institutes in India. It is considered equivalent to B.Tech/B.E in Computer Science. This course provides a sound academic base to students to help them pursue advanced career in computer application and information technology. It is an ideal course for the students who want to make career in computer science and related fields.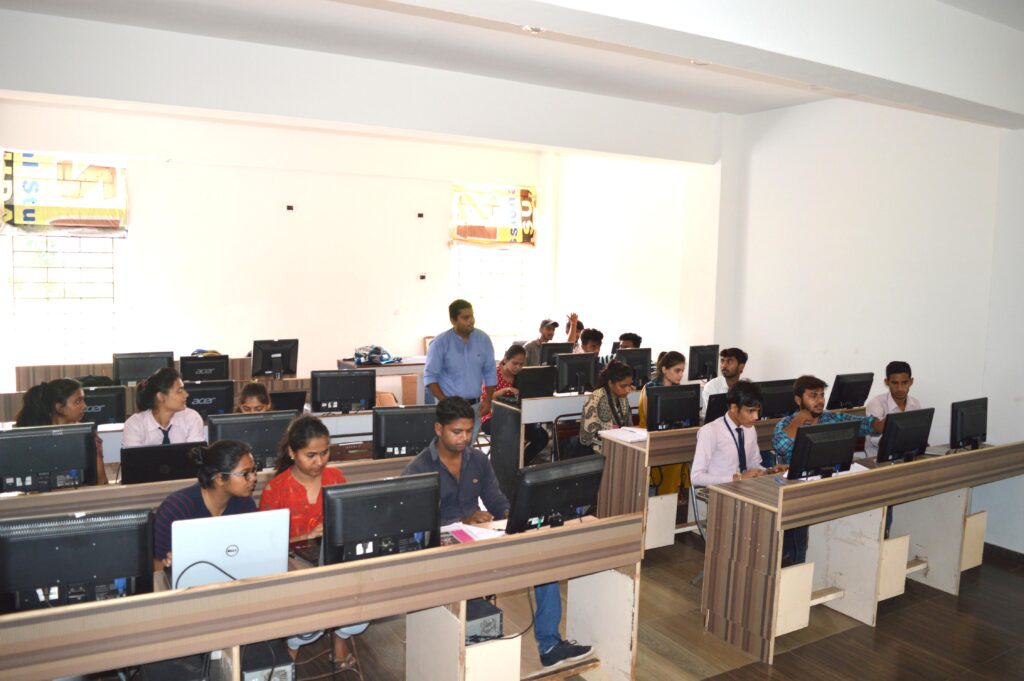 JOB/Career Opportunities after BCA

• Software Development & Design in Companies.
• System Administrator in big Corporates.
• Software Engineer
• Network Engineer
• Web Developer
• Database administrator

Fees Structure
| 1st year | 2nd year | 3rd year |
| --- | --- | --- |
| 35000 | 35000 | 35000 |
Student Intake
Last 3years Result
2017-18
2018-2019
2019-2020
80
92%
94%
93%
BBA(Bachelor in Business Administration)
Duration = 3years

Eligibility = 10+2 with 48% marks in any stream


Bachelor of Business Administration, in short BBA is a 3-years undergraduate course. BBA course designed to provide a clear understanding of the business-oriented concepts. This course comes with various disciplines such as- Marketing, Human Resource, Finance, Accounting. This degree follows a semester pattern. Eligibility criteria for BBA course is should have a mathematical/commerce background in 10+2. BBA degree has a large scope in various business industries since this course has a greater impact on the growth of the business industry. BBA course also enriches the leadership and entrepreneurship quality.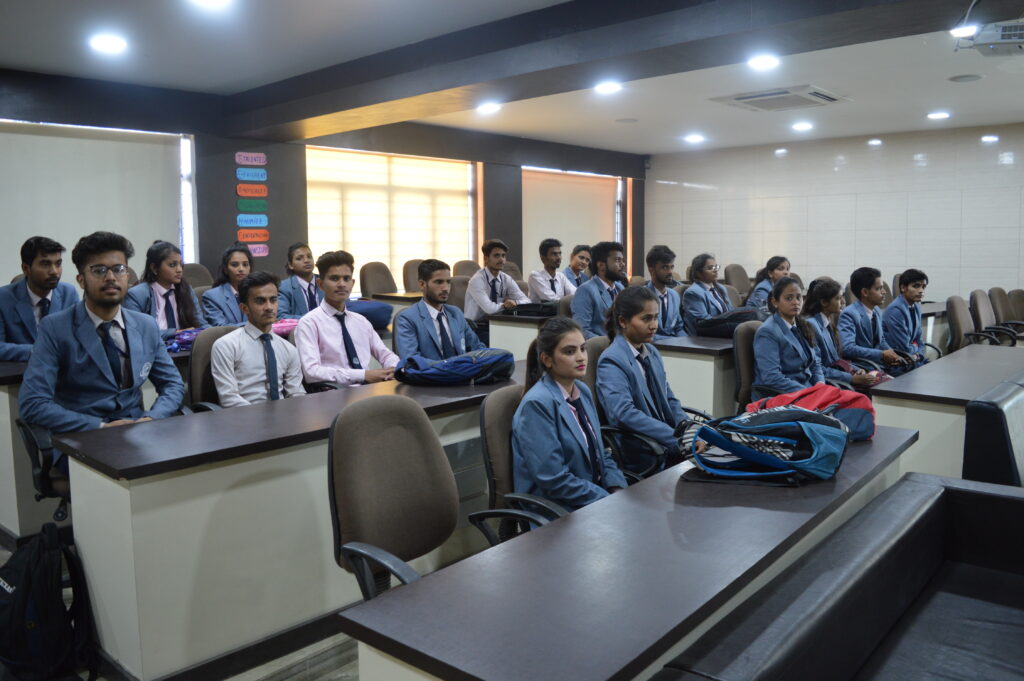 JOB/Career Opportunities after BBA
• Banking
•Educational Institutes
•Marketing Organisations
•Business Consultancies
•Export Companies
•Industries and many others
Fees Structure
| 1st year | 2nd year | 3rd year |
| --- | --- | --- |
| 35000 | 35000 | 35000 |
B.Sc(Bachelor in Science)
Duration = 3years
Eligibility = 10+2 with 48% marks in Science stream
Bachelor of Science (BSc) is an undergraduate degree course usually of three years duration. It is one of the most popular course choices among Science students after Class 12th. Full form of BSc is Bachelor of Science (Baccalaureus Scientiae in Latin)
The course is considered as a foundation course for students who want make their career in the field of Science. It is offered in a variety of Science subjects at a majority of universities in India. Some of the popular BSc courses that students usually choose to pursue after Class 12th are BSc Physics, BSc Computer Science, BSc Chemistry, BSc Biology, BSc Mathematics, and so on.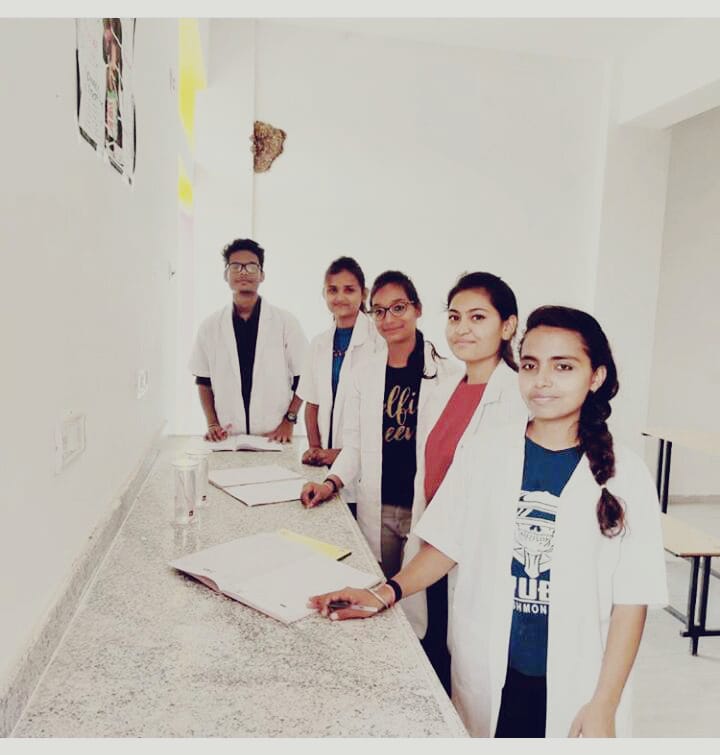 JOB/Career Opportunities after B.Sc

• Research Scientist
•Scientific Assistant
•Market Research Analyst
•Quality Control Manager
•Lab Chemist
•Teacher
Fees Structure
| 1st year | 2nd year | 3rd year |
| --- | --- | --- |
| 35000 | 35000 | 35000 |
B.Com(Bachelor in Commerce)
Duration = 3years

Eligibility = 10+2 with 48% marks in Commerce stream

BCom or Bachelor of Commerce is a three-year undergraduate course imparted in regular as well as distance education mode. BCom is the second most popular undergraduate course in the Commerce branch. Under BCom, there are three most popular courses, namely BCom or BCom-General, BCom (Honours) and BCom LLB. The BCom or BCom-General is also referred to as BCom-Pass by many universities.After completing BCom, students can also pursue career in management, teaching, advertising, law, journalism, mass communication, law, design, etc. The average starting salary of a BCom graduate is Rs 3 lakh and upwards.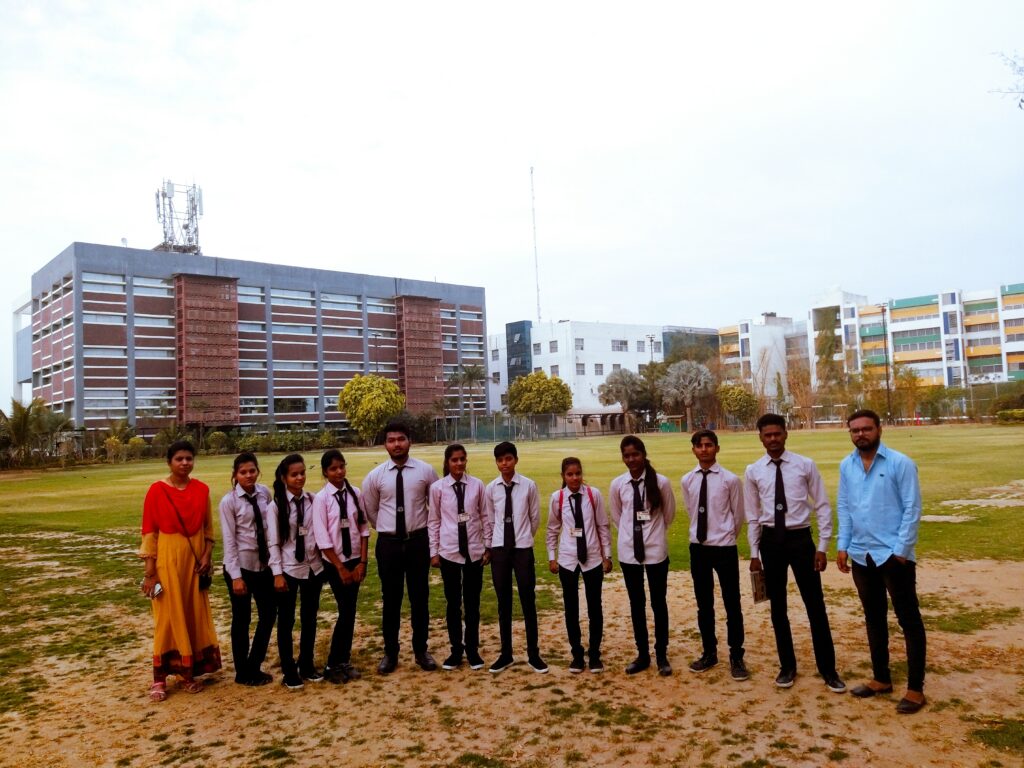 JOB/Career Opportunities after B.Sc

• Accountant
•Financial Analyst
•Account Executive
•Business Analyst
•Account Manager
•Tax Consultant
Fees Structure
| 1st year | 2nd year | 3rd year |
| --- | --- | --- |
| 25000 | 25000 | 25000 |
Duration = 3years
Eligibility = 10+2 with 48% marks in Arts stream
BA is an extremely popular undergraduate course that students puruse right after their class 12th. Here are some important facts to konw about Bachelor or Arts. Bachelor or Arts is usually of three years duration. As part of a BA course the students need to study five compulsory subjects along with few elective subjects. These subjects vary depending on the discipline selected by candidates. Candidates can pursue a BA course as a full time course or even as a part time course, correspondence course or in a distance education mode. BA courses are offered by colleges under various streams such as Design, Hospitality, Mass Communication and Pure Humanities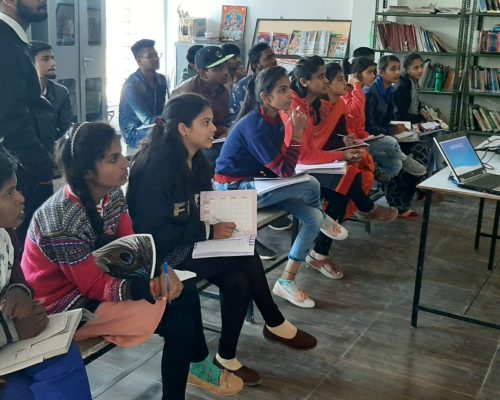 JOB/Career Opportunities after B.A.
• Advertising
•Law
•Broadcast
•Library and Information Science
•Business Process Outsourcing Units
•Policing
•Civil Services

Fees Structure
| 1st year | 2nd year | 3rd year |
| --- | --- | --- |
| 14000 | 14000 | 14000 |
DOCUMENTS REQUIRED (Original + 5 photocopies)
Mark Sheets
10th
12th
Other Documents
TC
CC
Migration
Adhar Card
Bhamashah Card
Affidavit
On 100 Rs Non Judicial Stamp Paper
Passport Size Photos
10(Executive)
Certificates
(If Applicable for Scholarship)
Domicile
Cast
| Course | 1st Year | 2nd Year | 3rd Year |
| --- | --- | --- | --- |
| B.CA. | 35000 | 35000 | 35000 |
| B.B.A. | 35000 | 35000 | 35000 |
| B.Sc. | 35000 | 35000 | 35000 |
| B.Com. | 25000 | 25000 | 25000 |
| B.A. | 14000 | 14000 | 14000 |
Applying for Admission in Adarsh College of Professional Studies (ACPS) , candidate has to follow the criteria of Mohan Lal Sukhadiya University ,Udaipur (MLSU), which is given below :
♣ Candidates who have passed CBSE , RBSE or Higher Secondary Examination (12th Standard) Conducted by Boards are eligible to ACPS.
♣ After filling Online Admission Form candidate have to submit the Admission fees, Caution fees and amount to registering in ACPS.
♣ The college does not collect donations in any form for admission. The college has not appointed any outside agency or individuals to select students for admission. If anyone approaches you promising admission on payment of money please bring it to the notice of the Principal.
♣ Applicants provisionally selected for admission will be intimated by post/mail/message. They must present themselves for an Interview with the Principal along with their parents/Guardian on the date and the time mentioned in the card. At the time of interview.
♣ Original Transfer Certificate.
♣ Conduct Certificate from the Head of the Institution Last studied.
♣ Mark Statements of Higher Secondary Course or any other qualifying examination in the case of applicants for Undergraduate courses, along with three photo copies of the mark statement.
♣ Eligibility Certificate issued by the Mohan Lal Sukhadiya University , Udaipur (MLSU) in the case of applicants whose qualifying Examination has to be recognized by the University.
♣ Degree Mark Statements and Provisional Certificates in the case of applicants for the Postgraduate courses.
♣ One passport size colour photograph and one stamp size colour photograph.
♣ Demand Draft for the fees to be paid on admission.
♣ Failure to be present for the interview on the specified date with necessary certificates and DD mentioned above will automatically mean forfeiture of seat.
♣ The prescribed fees for the first term should be paid in full at the time of admission Extension of time for Payment of fees will not be granted. Failure to pay fees on the specified date will lead to forfeiture of seat. Refund of tuition fees to aided course students discontinuing in the first year of the Postgraduate Degree course will be done.
♣ The college authorities reserve the right to increase the fees at the commencement of the academic year if they consider it necessary.
♣ The college authorities reserve the right to cancel the admission of the student without returning the fees
(1) if there be any discrepancy between the certificates produced and the entries made in the application and
(2) if any suppression of facts be discovered. All the applicants and their parents/guardians will be deemed to have agreed to these rules as precondition to the admission.
♣ Candidates seeking admission in Undergraduate Course should choose any one language under part-1 at the time of admission.
♣ Admission of the students in all courses is subject to the approval of the University of Udaipur. Students must satisfy themselves that they are eligible for admission. If after admission they are found not eligible, the college cannot be held responsible for it.
♣ Candidates will be selected for College admission based on their marks in the qualifying examination and marks secured in the Entrance Examination conducted by the college.
♣ Every foreign student seeking admission to the college gold a regular Student's long-term Visa.
♣ Regret cards will not be sent to those applicants who are not selected for admission.